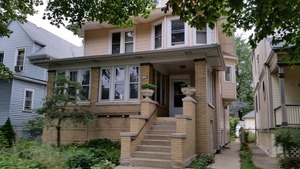 We love our home, and Lisa is 90% of the reason we ended up where we did.

We met Lisa at an open house. We were just starting our search and weren't even sure what we wanted. But Lisa listened carefully and asked good questions to understand – and to help US understand what we wanted. She helped educate us about many different neighborhoods we hadn't yet explored. We toured several houses (10-12) with her in various neighborhoods. She was very patient as we wavered between neighborhoods / types of homes (move-in ready or fixer-upper). She never put any pressure on us; she truly wanted us to find a home that we would be happy with. On a couple occasions, my husband and I were wow'd by "lipstick". She helpfully challenged us to see past the wow factors and scrutinize the critical aspects of the home.

When we finally made an offer (on a fixer-upper), she helped us successfully navigate a tricky multiple offer situation. She worked relentlessly on our behalf, but was always professional and respectful with the selling agent.
— Amanda & Doug