6 STEPS TO HOMEOWNERSHIP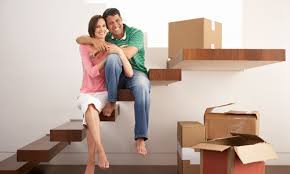 On the surface, buying a home may seem like a relatively straightforward process. However there are dozens of variables in any transaction that can make home-buying quite complex. Being prepared and organized makes the process that much easier and more enjoyable. Here are some steps to take before beginning your search:
1. Choosing An Agent
Choosing an advisor to guide you through a transaction is as important as buying a home. So homebuyers should give just as much consideration to hiring a buyer's representative as sellers give to hiring a listing agent. That means conducting interviews, seeking referrals and researching the company as well as the individual.
FOR MORE INFORMATION

2. Getting Pre-Approved for A mortgage
In today's home-buying environment, a mortgage pre-approval is not only essential; it is also incredibly easy to obtain – whether online, over the phone or in-person. A mortgage pre-approval lets you know exactly what you can afford to buy. It also demonstrates to a seller that you are a willing and able buyer. And it gives you a head start in getting an actual loan commitment.
FOR MORE INFORMATION ON GETTING PRE-APPROVED
MORTGAGE CALCULATOR

3. Finding Your Home

Creating A Wish


Location
Type of home
Features and amenities

Review Listings – Do Drive By's
View & Compare Properties
TO HAVE ME SET UP A SEARCH CALL ME @ 312.953.5176
OR
CLICK HERE

4. Making An Offer
Chances are, when you and a home you absolutely love, someone else may love it too. So it's important to act quickly and make an educated offer based on a rational approach to pricing and negotiating that you and your agent have discussed. FOR DETAILS ON ELEMENTS OF AN OFFER, NEGOTIATION TIPS AND ALL THE STEPS IN BETWEEN CLICK HERE


5. Contract to Closing
In a real estate transaction, there are dozens of loose ends to tie up between signing the contract and closing the sale. I'm known for my attention to detail during this important phase in which we coordinate and oversee a number of steps.
FOR MORE INFO
6. Closing
I will work closely with you, your lender, your attorney, and the seller's agent to make sure everything is in place for a smooth and efficient closing.