EDGEWATER
Edgewater, as the name would imply, hugs the shores of Lake Michigan some seven miles north of downtown Chicago. Famous for its expansive beaches and sprawling park space, this neighborhood boasts an eclectic mix of urban gains and natural beauty. When strolling through Edgewater, expect to find families, a crowd of illustrious city landmarks and some of the Midwest's best antique shopping.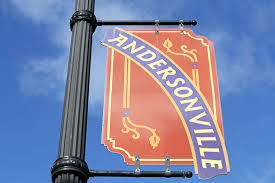 Edgewater was first developed around the 1880s as a summer home for Chicago's elite. Today, the stately mansions and posh hotels have largely been replaced by high-rise and mid-rise apartment building and condominium complexes with spectacular lake views and easy access to beaches and parks. Edgewater is characterized by commercial businesses; single-family homes; and two-, three-, or four-story flats to the West. The Bryn Mawr Historical district and neighborhoods of Andersonville, Lakewood Balmoral, Edgewater Glen, Sheridan Road and Edgewater Beach comprise Edgewaters diverse community.

The CTA offers 'L' train service along the Red Line, and Metra service is available along the North Line. Additionally, the CTA operates dozens of bus routes which run through the neighborhood.

Moderate housing prices along with proximity to public transportation and the lakefront make this area very attractive to people of all ages, income levels and backgrounds. Residents can enjoy the beach, the park, lively cafes, restaurants, antique shops and theatres. Edgewater also has a strong network of community-based organizations.